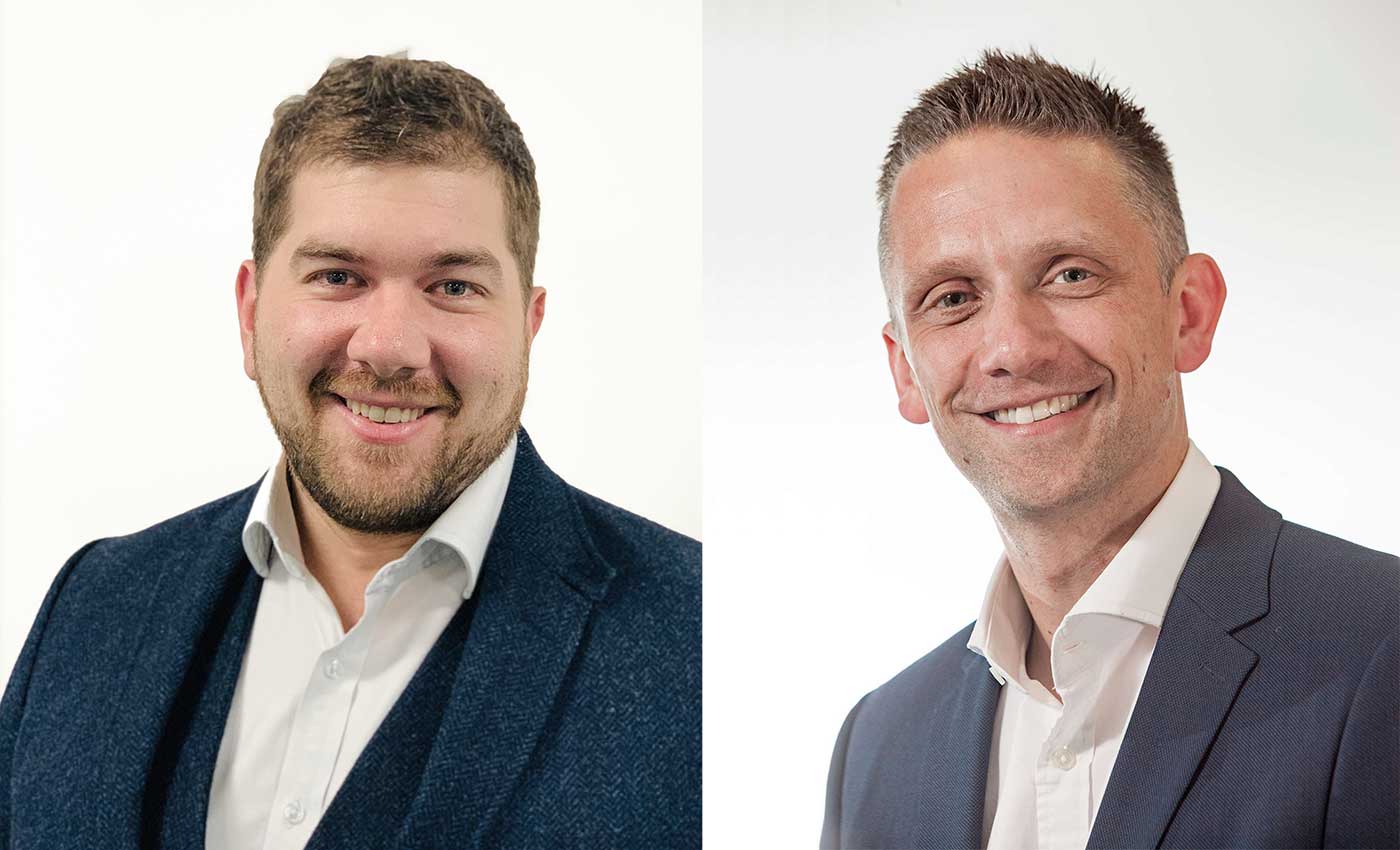 Tom Fitzgerald will become Managing Director of National Accident Helpline as part of the changes Adam Nabozny will move from his role as Partnerships Director to run NAHL Group's new Legal Services business unit
---
The group which owns National Accident Helpline has announced that its first wholly-owned law firm will start trading in April.
NAHL Group's new legal firm, to be named National Accident Law, will be its first venture into the provision of end-to-end legal services and will lead the next phase of the company's development and growth.
National Accident Law has been set up to take the best of the expertise gathered over the past 25 years by National Accident Helpline and combine it with the company's customer-first approach.
National Accident Law's approach will include the provision of a bespoke online platform for case management and a commitment to cutting out unnecessary paperwork for customers. The company will work to ensure that its customer-facing documents and processes are accessible and straightforward.
As part of the plans NAHL Group will restructure its operations in its Personal Injury Division, with Simon Trott at its helm as CEO.
There will be two business units created within the PI Division – one for National Accident Helpline, with the second for Legal Services, incorporating National Accident Law and two joint venture ABS businesses set up by National Accident Helpline in 2017.
Adam Nabozny will move from his current role as Partnerships Director to become Managing Director of Legal Services, while Tom Fitzgerald will move from his position as Finance Director to succeed Simon Trott as Managing Director of National Accident Helpline. Chris Higham will become the PI Division's CFO.
Adam Nabozny said: "The opening of National Accident Law is an exciting moment for us, and I'm proud to lead the new Legal Services business unit through the next phase of our ongoing plans for the continuing growth and transformation of our business."
Tom Fitzgerald said: "National Accident Helpline is an established brand with a strong sense of identity, and I'm very proud to be working with our dedicated, hard-working team and our panel law firms to take the business forward into its next chapter.
"Our panel is key to our strategy and we will be working closely with new and existing firms to continue building new and collaborative ways of working together."
Simon Trott said: "By restructuring our business to bring together our new and joint venture ABS businesses, in addition to investing in National Accident Helpline, we are well positioned to take full advantage of the changes within the PI sector.
"We have the distribution, infrastructure, people, and technology which is needed to be the market leader."
The creation of National Accident Law will include the introduction of a Learning Academy to coach, mentor and develop staff and to offer apprenticeships to both existing and prospective employees.
NOTES
Tom Fitzgerald is a chartered accountant who began his career in practice with an accountancy firm before moving into industry. He joined NAHL Group in 2012, working in financial roles across the group before becoming Finance Director of National Accident Helpline in early 2016.
Adam Nabozny is a qualified solicitor with 20 years' experience in the legal sector. Adam spent much of his career as a Partner at a Leeds law firm before moving to a senior role within the legal division of a large insurance organisation. He joined National Accident Helpline in 2016 and has led the relationships with the company's panel law firms and ABS businesses.
Chris Higham was previously Business Development Director at National Accident Helpline and is currently Commercial Director at NAHL Group company Fitzalan Partners.