Our People
We formalised a new approach to wellbeing following a review in 2017 which includes:
Wellbeing Hub – Our internal communications platform SourceIt! now includes a specialist area where colleagues can access everything from healthy eating recipes to information on applying for a loan or mortgage alongside exercise videos for every level of fitness.
Employee Assistance Line – Our employee assistance line is open 24/7 and available to all staff allowing them to discuss any issues in complete confidence.
Mental Health First Aiders – We recognise that mental health should be held in equal regard to physical wellbeing and so have introduced Mental Health First Aiders to the business, ensuring colleagues have a safe place to discuss any issues and get signposting to further support.
Added wellbeing extras – We know the 'little things' are important to our colleagues which is why we provide free parking and breakfast.
Reward and recognition
Ultimately, the best way to ensure our workforce feels valued and engaged with our mission, is by recognising and rewarding their efforts - and give them theopportunity to recognise and reward one another.
In 2018, as part of the relaunch of SourceIt!, our internal communications platform, we revisited our offering and launched eCards across the business so that colleagues could welcome, congratulate and thank one another for a job well done. These cards sit alongside Hero cards (where recipients can receive a tangible gift from the office Hero Store) and Star cards, awarded quarterly by the Executive teams of each business to those who have gone above and beyond to deliver.
We have also created an electronic 'Wow Wall' where team members can see one anothers' eCards and messages as well as add their own, amplifying the colleague's recognition further.
Going for Gold

In 2018, following a period of research and assessment, National Accident Helpline was awarded Gold standard by Investors In People.
This was an incredible achievement, celebrating the excellent levels of staff engagement that the business enjoys. The key strengths highlighted through the assessment process included:
Involvement of people – Communications have improved in terms of information cascade, within and across teams, and via SourceIt!.
Learning and development – There are extensive and innovative opportunities to develop for anyone demonstrating drive and potential.
Company values – Are well embedded across the organisation and used effectively in performance management and recognition and reward.
Future vision – There is a very clear view about where the organisation is headed that people are finding exciting and engaging.
Using influence for good – The organisation is applying itself to driving positive change in the sector; people are proud of this stance and the efforts to date.
When asked in 2017 'Is there is a strong feeling of team work, co-operation and fun across the Company', only 63.6% of our people agreed or strongly agreed with the statement. Our determination to make ours the best place for people to grow saw that figure rise to 83.9% this year.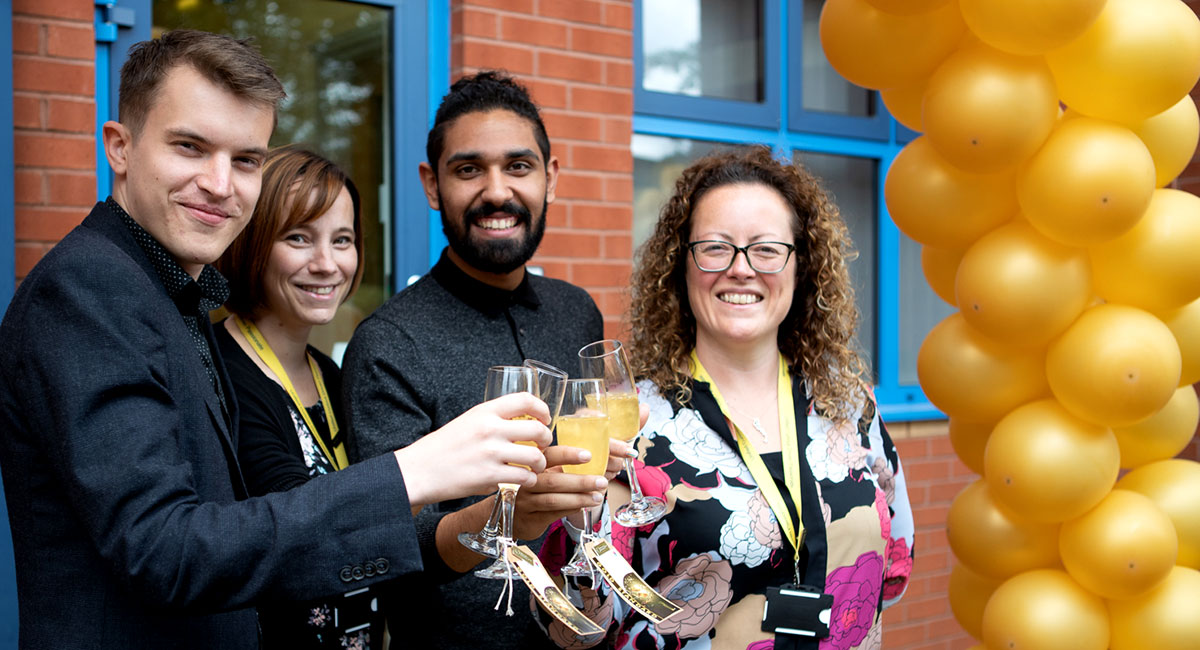 83.4% of our people agreed or strongly agreed with the statement 'I value my organisation's benefits package' and an impressive 78.1% agreed or strongly agreed with the simple but powerful statement; 'I feel appreciated for the work I do'.
Hitting the Top 100
National Accident Helpline was also delighted to be named in the Sunday Times Top 100 Small Companies to Work For - an impressive achievement, especially as it was the first time it had entered.
This accomplishment puts the business on a par with many major businesses like Beaverbrooks and Toyota who value their staff and are keen to give them a superior workplace experience.
As usual, the business celebrated with the staff who made it happen and 16 colleagues from across the business attended the black tie celebration at the Battersea Evolution.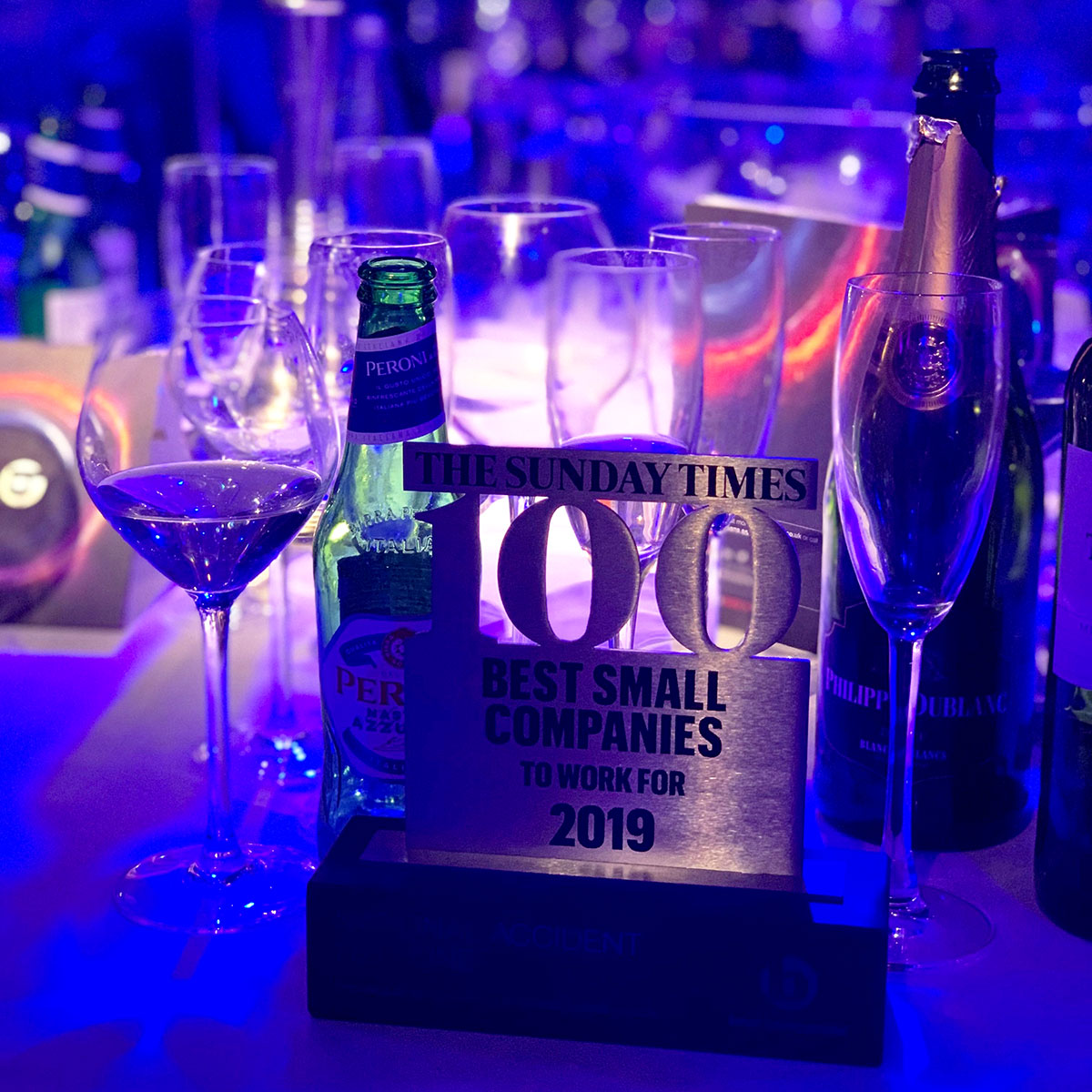 Obviously, all staff weren't able to attend so the business celebrated the following week by decorating the office and presenting each member of staff with a gift box.
In addition to the business's success in the Top 100, it was also placed number 13 in the Top 25 businesses in the Midlands. This placement takes into account companies of all specialisms and sizes and so to place so highly represents what a truly excellent company National Accident Helpline is.
78.6% of our employees agreed or strongly agreed with the statement 'I am given praise and recognition when I do a good job'.